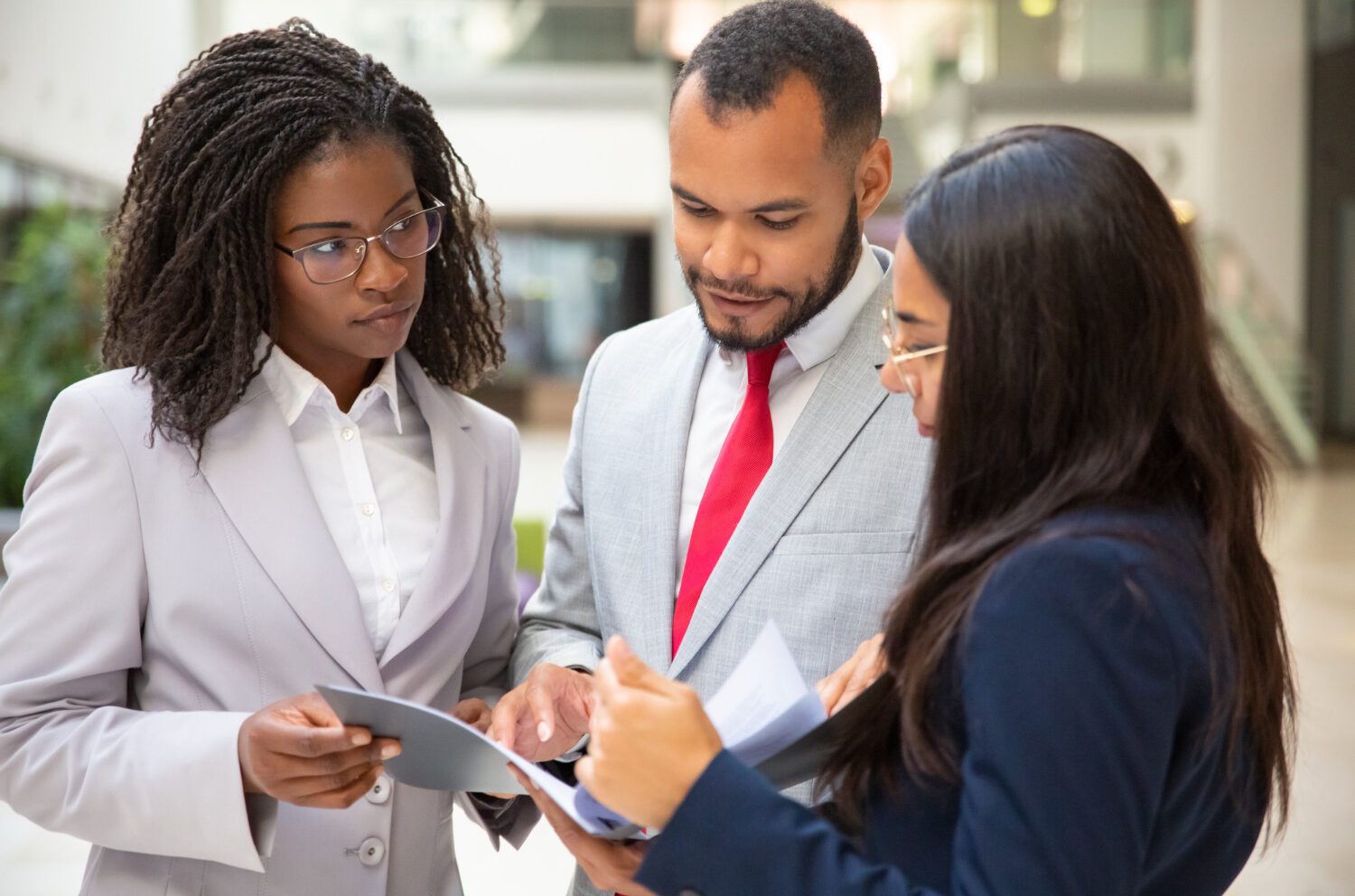 The Diploma in Human Resource Management program offers a comprehensive and practical education in the field of human resources (HR). This program is designed to equip learners with the knowledge and skills required to build a successful career in the people-centric world of HR management.
This course goes deeply into the responsibilities of a human resource (HR) manager.
It begins by defining the fundamental roles of HR management (HRM) to highlight the significance of strategic HRM planning. Different recruitment strategies are explored alongside the key stages of the recruitment process.
Furthermore, the selection process is examined, comparing various testing and selection methods.
This course then emphasizes the vital role of training and development in enhancing employee performance, motivation, and retention.
It covers the importance of performance appraisals and how HR professionals can effectively handle underperforming employees.
Additionally, the course illustrates how organizational cultures and strategies can impact change processes within both large and small institutions.
Professional procedures for terminating the employment of staff who fail to meet expected standards are also discussed.
Lastly, the course addresses the application of motivational theories, management styles, and retention strategies to inspire and keep employees engaged.
Whether you are pursuing a career in HR or seeking to enhance your existing skills, this diploma course provides a solid foundation in HR principles, practices, and strategies, preparing you for a rewarding and influential career or role in any organization.
Course Duration:
The Diploma in Human Resource Management typically spans 12 to 18 Days, depending on the current program structure or individual student pace.
Course Objectives:
Upon successful completion of this program, students will:
Understand HR Fundamentals: Develop a strong foundation in HR principles, including recruitment, compensation, benefits, training, and development.

Effective Workforce Planning: Learn how to align workforce strategies with organizational goals, ensuring that the right talent is in place to drive success.

Employee Relations: Gain insights into managing employee relationships, resolving conflicts, and fostering a positive workplace culture.

Legal and Ethical Compliance: Understand the legal and ethical considerations in HR, including labor laws, equal opportunity, and diversity and inclusion.

Talent Acquisition and Management: Master the art of talent acquisition, from job analysis and recruitment to onboarding and retention strategies.

Performance Management: Learn how to design and implement performance appraisal systems to enhance employee productivity and development.

Training and Development: Develop skills in identifying training needs, designing training programs, and measuring training effectiveness.

HR Metrics and Analytics: Explore the use of data and analytics to make informed HR decisions and measure the impact of HR programs.

Conflict Resolution and Mediation: Acquire techniques for managing workplace conflicts and mediating disputes effectively.

Strategic HR Management: Understand the role of HR in shaping organizational strategy and contributing to long-term business success.
Course Structure:
The Diploma in Human Resource Management program typically consists of a well-rounded curriculum featuring core modules, practical assignments, and real-world case studies. Students will engage in interactive lectures, group projects, role-playing exercises, and industry-relevant simulations to apply theoretical knowledge in practical scenarios.
Career Opportunities:
Graduates of the Diploma in Human Resource Management program will be well-prepared for a variety of HR roles and career paths, including:
HR Manager
Recruitment Specialist
Employee Relations Officer
Compensation and Benefits Analyst
Training and Development Coordinator
HR Consultant
Talent Acquisition Manager
HR Business Partner
Labor Relations Specialist
Diversity and Inclusion Officer
Admission Requirements:
To enroll in this program, candidates typically need a High school diploma or certificate (an  equivalent of GCSE, WAEC/SSCE/WASSCE/GCE/NECO, Etc) or its equivalent in your country. Some programs may have additional prerequisites or require a certain level of proficiency in relevant subjects.
Prepare for a rewarding career in Human Resource Management and become a strategic partner in shaping the workforce of tomorrow. Enroll in the Diploma in Human Resource Management program and embark on your journey towards a dynamic and influential HR career.