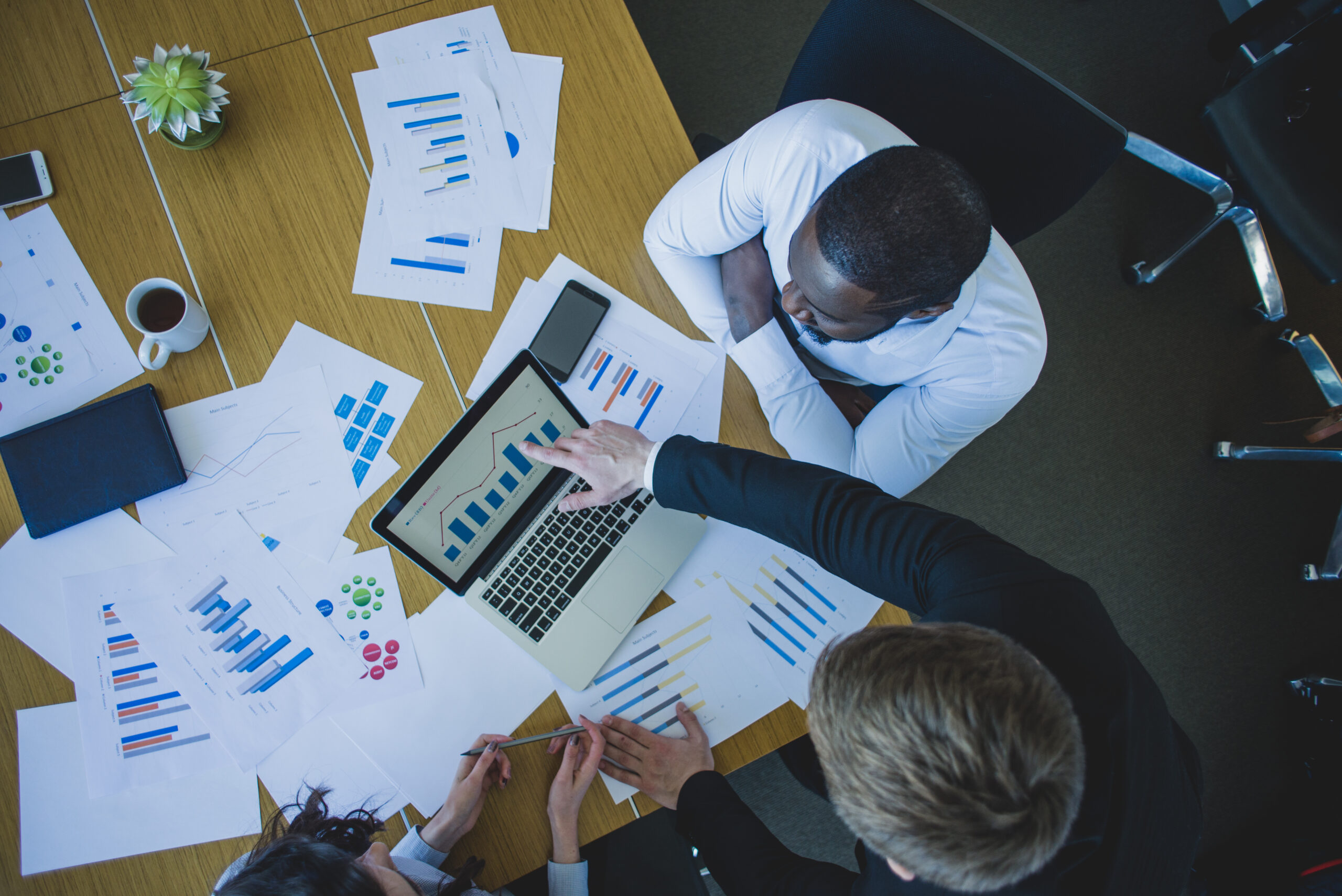 Welcome to the Project Management Upgrade: Mastering Tools and Documents
Course Description:
Step up your project management expertise to the next level and build your confidence to take on your first Project Management Job, with our Advanced Project Management course.
Designed for seasoned professionals who have a solid foundation in project management fundamentals, this course delves deep into the practical application of essential project management documents and popular collaboration tools.
Gain the advanced skills and knowledge needed to lead complex projects with confidence and precision. With this course, you will no longer be nervous when you get a PM job, as you'll already know what to do.
Course Highlights:
Project Charter Mastery: Reinforce your understanding of project charters and their pivotal role in project initiation. Learn advanced techniques for charter development, alignment with organizational goals, and stakeholder buy-in.

Project Planning: Take project planning to a strategic level. Learn how to create dynamic project plans that adapt to changing circumstances.

Business Case: In this course, you will go beyond the basics of business cases. Craft compelling and data-driven business cases that secure support, funding, and executive buy-in for your projects.

Communication Plan: Learn how to Develop advanced communication plans that foster stakeholder engagement and keep projects on track. You will explore techniques for managing stakeholder expectations, conflict resolution, and crisis communication.

Risk Register: Learn how to create comprehensive risk registers. including advanced risk assessment techniques and strategies for proactive risk mitigation.

Project Status Reporting: Master the art of project status reporting. Craft sophisticated reports that provide real-time insights into project performance, KPIs, and strategic alignment.

Project Budget: Gain advanced budgeting skills to optimize project financials. Learn to control costs, allocate resources efficiently, and manage budgets with precision. You'll also learn how to write a Project Budget.

Project Proposal Development:  Learn how to write project proposals that align with organizational goals and secure support from key stakeholders for your project. You'll dig into advanced persuasion techniques and strategic project selection criteria.

Practical Tools Mastery(Jira, Asana, Trello: Dive deep into practical lessons using industry-standard project management tools, including Jira, Asana, and Trello. Discover advanced features and best practices for project planning, tracking, and collaboration.
Who Should Attend:
Project Management Newbies
Experienced Project Managers
Senior Project Team Members
Program Managers
PMO Professionals
Executives and Leaders overseeing complex projects
By the end of this course, you'll possess the advanced skills, tools, and strategic insights required to excel in the ever-evolving field of project management.
Join us on this transformative journey to become a skillful project manager, equipped to handle the most complex challenges with ease.
Enroll today and take your career to new levels of project management proficiency!
Curriculum
12 Sections
68 Lessons
0 Quizzes
0 Assignments
14h Duration
Expand All
Course Introduction
1 Lesson
0 Quizzes
0 Assignments
Project Proposal
6 Lessons
0 Quizzes
0 Assignments
Welcome to Project Proposal Lesson - What Is a Project Proposal?

Differentiating Project Proposal from other PM Documents

Project Proposal Outline

Guideline to follow when Writing a Project Proposal

Video Guide: How to Write Your Project Proposal

Video Guide 2: How to Write Your Project Proposal
Business Case
5 Lessons
0 Quizzes
0 Assignments
Welcome to the Business Case Module - Intro : What Is a Business Case?

Writing Your Business Case - Steps to follow

Key Elements of a Business Case

Video Guide: How to Write a Business Case

Free Business Case Template
Project Charter
7 Lessons
0 Quizzes
0 Assignments
Welcome to the Project Charter Module - What is a Project Charter

Project Charter vs Project Plan, Project Briefs, and Business Case

Purpose of a Project Charter?

Key Elements of a Project Charter

Project Charter Guide

How to Write a Project Charter: Project Charter Outline

FREE Project Charter Templates & Samples
Project Communication Plan
6 Lessons
0 Quizzes
0 Assignments
Welcome to the Project Communication Plan - Introduction

How to Create a Project Communication Plan In 4 Steps

Importance of Creating a Project Communication Plan?

12 Tips for Creating an Effective Project Communication Plan

Key PM Reports to Include in Your Project Communication Plan

FREE Communication Plan Templates & Samples
Risk Register
7 Lessons
0 Quizzes
0 Assignments
Welcome to the Risk Register Module - Introduction to Risk Register

How to Use a Risk Register In Project Management

What Is Included in a Risk Register?

How to Create a Risk Register

A PM's Guide to creating a Risk Register

Risk Register Example

Free Excel Risk Register Template
Project Budget
5 Lessons
0 Quizzes
0 Assignments
Welcome to the 'Project Budget' Module - Intro: Project Budgeting Basics

More on Project Budget & Project Budget Management

How to Make a Project Budget

Guide: How to Create a Project Budget

Project Budget Example (Templates & Samples)
Project Plan
8 Lessons
0 Quizzes
0 Assignments
Welcome to the 'Project Plan' Module - What Is a Project Plan?

Purpose of a Project Management Plan?

How to Create a Project Plan

What Are the 5 Phases of the Project Life Cycle?

12 Project Planning Steps

The Elements of A Project Plan

PROJECT PLANNING STEPS THAT WORK

FREE Project Plan Templates & Samples
Project Status Reports
5 Lessons
0 Quizzes
0 Assignments
Welcome to the 'Project Status Report' Module - What Is a Project Status Report?

What Is the Purpose of a Project Status Report?

Types of Project Status Reports

How to Write a PM Status Report (What to Include)

FREE Status Report Templates & Samples
Asana
10 Lessons
0 Quizzes
0 Assignments
Welcome to Asana Tutorial - Introduction

Asana Overview

Setting up your account

Your Dashboard

Setting up your work environment

Personalisation Settings

Customization

Deeper dive in Asana - What is Asana

Asana Tools

Pros and Cons
Trello - Complete Beginners Tutorial
3 Lessons
0 Quizzes
0 Assignments
Welcome to Trello Tutorial - Part 1 - Intro to interface and Boards

Part 2

Part 3
JIRA - Complete Tutorial for Beginners
5 Lessons
0 Quizzes
0 Assignments
Welcome to Jira Tutorial - Part 1

Part 2

Part 3

Part 4

End of Course