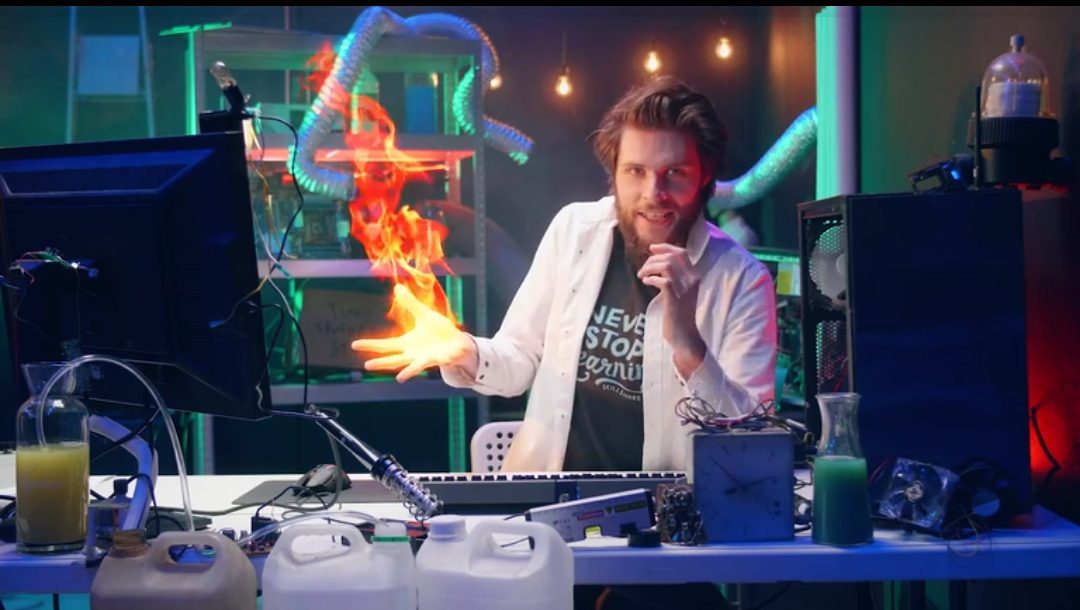 Start learning the basics of Adobe After Effects in this complete guide. This class does not cover boring technical stuff, but rather practical examples and real situations. By the end of the class, you'll have a complete fundamental understanding of Adobe After Effects and will be able to create your own visual effects and motion graphics.
THE INSTRUCTOR
Did you always want to make your own movie special effects or motion graphics animations? Then I'll be super exited to introduce you into the wonderful world of Adobe After Effects!
My name is Jordy Vandeput and I've been teaching online classes for more than 10 years. With over 2 Million subscribers on YouTube, I teach the world about filmmaking and video editing in a fun and exciting style.
In this class, you'll be my apprentice and I'm the mad scientist! 
Before we continue, I would love to connect with you, send you FREE tips that has made me thousands of dollars in this career, and follow up with your journey to ensure you succeed as a DEXA student who wants to make money through your skill. kindly put in your email in the tab below.
WHAT WILL I LEARN?
The User Interface and functionalities of the most important panels
Masking and compositing
Blending and working with stock visuals
Tracking (Mask, Motion and Camera)
Text and Shapes
Animations and motion design
Generated Visual Effects
FOR WHO IS THIS CLASS?
Any video editing enthusiast who before now, is already familiar with the basics of  video editing and has interest in learning how Motion Design andVisual Effects works. You don't actually need any prior understanding or knowledge of Adobe After Effects as this class begins from the basics!
Curriculum
2 Sections
20 Lessons
0 Quizzes
3h 5m Duration
Expand All
Introduction

The Workspace

The Tagline and Layers

Working with Libraries

Creating Masks

Blending Layers

Creating Effects

Animations and Keyframes

Green Keying

Mask Tracking

Motion Tracking

3D Camera Tracking

Working with Text

Graphics and Shapes

Advanced Animations

Expressions

Export your video

Conclusion

Get Certificate