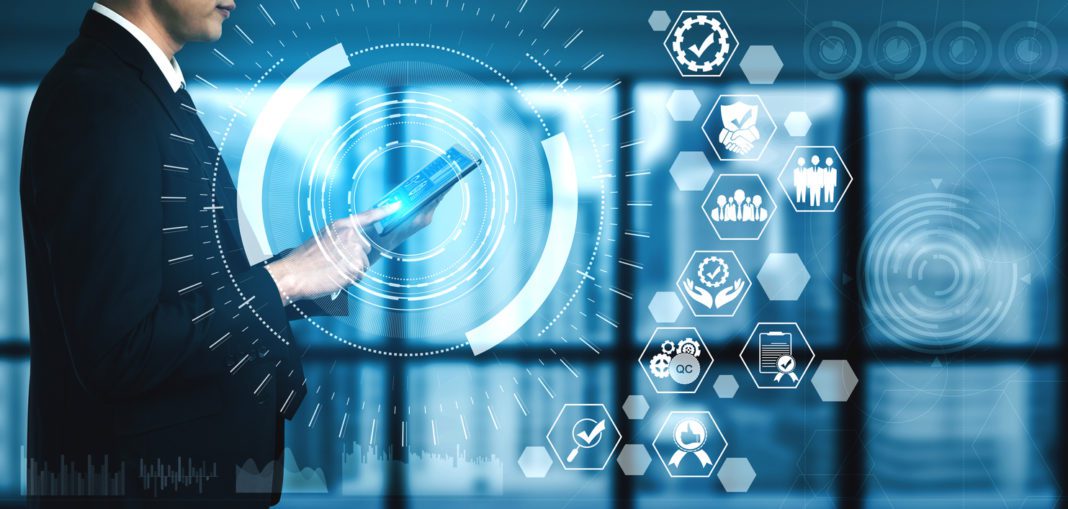 "In every product person's core, there exists a desire to simplify and improve someone's life. By attentively listening to customers and meeting their needs, they will reciprocate with love and loyalty towards your brand." - Francis Brown, Product Development Manager at Alaska Airlines [1]
No matter how efficient your company's teams are or how well they collaborate across departments, without a winning product that satisfies and surpasses consumer needs, your company will not achieve success.
Acquire the skills to effectively manage each stage of the product lifecycle.
In the past decade, product management has emerged as a crucial business discipline, with product manager roles becoming commonplace in organizations with a digital presence.
This comprehensive five-week course, a collaboration between Atlassian and Future Learn, aims to enhance your knowledge and skills in product management. You will be guided through the entire product management timeline, receiving valuable tips and techniques for each step, including strategy, design, launch, and growth.
Explore the fundamentals of product management and strategy.
While product management continues to evolve, its essence lies in maximizing a product's success throughout its lifecycle, thereby assisting an organization in achieving its goals.
Through this course, you will develop a solid foundation in product management, enabling you to create tangible business value. These skills can be applied across various industries and organizations to advance your career.
Enhance your expertise in product design and development.
Given the rapid pace of digital innovation, the influence of digital products on the broader economy, and the increasing expectations of customers, there is a constant demand for product design and development skills.
You will delve into product design strategies and discover how to integrate product management techniques into the design and development process.
Uncover the essential tools for a successful product launch.
The final segment of this course will guide you through the intricacies of launching a product and the skills necessary for a successful launch.
However, as experienced product managers understand, the launch marks just the beginning of a product's lifecycle. Therefore, you will also learn how to measure success, which metrics to employ, and how to leverage this information to enhance a product and generate value for an organization.
Curriculum
11 Sections
67 Lessons
1 Quiz
5h 30m Duration
Expand All
Module 1 - Introduction to Product Management
What is Product Management - Intro

What does product management look like, and where does it come from?

What are the problems ?

The first and second Mistakes Businesses make

The third Mistake

The Final Mistakes

The hard side of a product manager

The soft skills of a product manager
Module 1.1 - Introduction to Products
What exactly is a product?

What is the life cycle of a product?

Practical activity: Product life cycle stages

Stakeholders
Module 1.2 - Getting your product out there
Introduction to the market

Strategic business goals and strategies

Product-led growth strategies
Module 2 - Understanding Product design
Understanding Product design to build successful products

Discussion - What do you think makes product design successful?

What is a successful product?

The role of UX in product design

Practical activity: How does Apple create positive UX?

Thinking about how to design your product

Design thinking process

Stanford's five-stage Design Thinking model

Conceptualizing effective products with value

Preparing a prototype to support product improvement

6 Great Value Proposition Examples Explained

Practical activity: Creating your own value proposition
MODULE 3 - A Comprehensive Guide To Product Design
DESIGN THINKING AS THE FOUNDATION FOR THE DESIGN PROCESS
INTRO : Design Process

1. Define Product Vision And Strategy

2. Product Research 

3. User Analysis

4. Ideation

5. Design

6. Testing And Validation

7. Post-Launch Activities
Module 4 - Product Launch
Introduction

4.2 - What is a product launch?

4.3 - Examples of successful product launches

What is product marketing ?

4.4 - Introduction to product marketing

4.5 - Marketing funnel

Check your knowledge

4.6 - Value of product marketing

4.7 - Market positioning

4.8 - Practical activity: Identifying and sharing critical factors that lead to product launch success
Launching your product to the market
4.9 - Types of product launches

4.10 - Writing a product launch plan

4.11 - Tips for a successful product launch

4.12 - Examples of unsuccessful launches

4.13 - Practical activity: Creating a product launch plan
Module 5 - Product improvement and growth
5.1 - Introduction to product improvement

5.2 - What is Kaizen?

5.3 - (Reveal) - What is continuous improvement

5.4 - The four pillars and the continuous improvement process (PDCA)

5.5 - Practical activity: How would you implement effective continuous improvement practices?
Types of metrics to measure performance
5.6 - What is a success metric?

5.7 - How do you determine which metric to use?

5.8 - Continuous improvement through product analytics

5.9 - Success metrics

5.10 - Internal and external stakeholder management for continuous improvement
Customer feedback mechanisms for product improvement
5.11 - What are customer feedback mechanisms?

5.12 - Collecting customer data as feedback

5.13 - Practical activity: Learning from Snapchat's failure

5.14 - Collecting customer feedback

Wrap-up discussion